Mara would love to speak for your group . . .
or even help you to create a unique fund-raiser.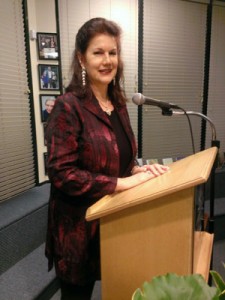 Mara Purl
. . . A best-selling author and national speaker.
Attendees have said . . .
Mara has the effortless grace of a seasoned performer . . . the wisdom gleaned from a life lived mindfully . . . the passion of a woman who speaks heart to heart.
Mara would love to speak for your organization!
There are currently three ways to arrange for Mara to be your speaker, though she and her team are open to discussing new possibilities.
 ====================
Join Mara in raising funds for her special Chari-Tea Events for Women! You can support your favorite charity or help Mara support hers. All funds will be used to create her special events. See pictures of all previous Chari-Tea events on Mara's Pinterest page!
Mara's Author Chari-Tea Events
Mara enjoys working with non-profit organizations designed to help women, and frequently collaborates to create dynamic tea events. These events have three components:
A – A small group of local organizers who can secure a venue. These small groups are often realtors interested in staging an open house for the community.
B – A non-profit organization that helps women. Examples include Haven House (Pasadena) and Bethany House (Cincinnati), who provide assistance to victims of domestic violence.
C – Mara as keynote speaker; and Mara sometimes invites one or two other authors to join her for the event.
This document, prepared by Haven Books, LLC, which handles the details of these special events, explains in detail how to bring a special TEA to your community!
====================
For-Fee Keynote Speaking
For a basic speaking rate, plus travel expenses. Mara works with your organization for in-depth preparation including your target audience, number of attendees, style (PowerPoint, Interactive, Conversational, or a combination), focused topic, title, handouts, and bonus items for attendees.
====================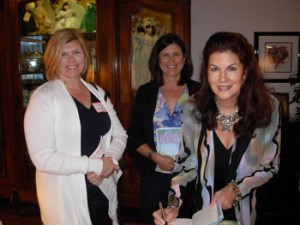 Special Book Sales
With special prior arrangements, Mara will on occasion waive her speaking fee for clients who purchase a minimum of 100 copies of her signed books. These clients receive an extraordinary advertising opportunity, whereby a specifically designed book plate that includes the client's logo is placed inside each and every copy of the book, which is then also signed by the author. Attendees receive a copy of one of Mara's best-selling books when they arrive at the event, enhancing their experience and providing them with a memento of the event that includes the client's information.