An award-winning Novella in the Milford-Haven Saga
Miranda's Wildlife Painting Adventure #3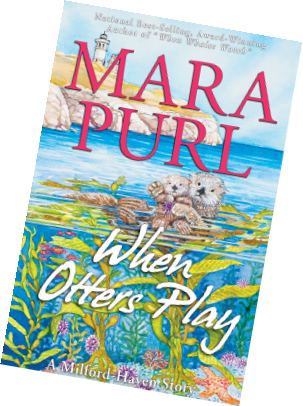 "It's no secret, I love Mara Purl's Milford Haven, and I'm especially taken by her main character Miranda. In this story, Miranda's loneliness is more apparent than we've seen before, as she travels to events and painting excursions by herself. I can only hope that at some point she finds the ideal companion. It was heartwarming to see a small breakthrough in her relationship with her often critical mother. The big plus about reading Purl's works is what you learn, particularly about the central California coastal area, but most especially about the wildlife. You can feel the almost-human quality of the otters in this book and your heart aches for little Lulu, who is without her mother. When Otters Play is a wonderful read and I was sad to reach the last page. This is another one on my "must recommend" list."
– Linda Thompson, Host of TheAuthorsShow.com
"A fun and accurate depiction of the diverse marine communities set in the beautiful Santa Barbara Channel Islands. Mara makes the story come alive!"
– Don Barthelmess, Professor Marine Technology Department, Santa Barbara City College
Awards:
Winner, Gold – American Fiction Award
Winner, Gold – Pinnacle Award
Winner, Gold – Global eBook Award
Finalist, Silver – International Book Award
Finalist, Silver – Best Book Award
Winner, Gold – Los Angeles Book Festival Book Award
Winner – Gold – Southern California Book Festival Book Award
Are sea otters as cute and clever as they seem?
Miranda Jones is as captivated by their sweet faces as she is spellbound by their antics. She can hardly wait to interact with them on her kayaking expedition off California's Central Coast. Yet nothing could be more surprising than the controversy they've caused in the sun-drenched Santa Barbara waters, nor more disturbing than the vehement hatred they seem to inspire among local fishermen.
Are the otters really so adorable? Or is there more at stake . . . When Otters Play?
Miranda loves her new hometown Milford-Haven, set along the undiscovered beauty of California's Central Coast. And she also enjoys the sumptuous city of Santa Barbara, just two hours down the coastline. Hired by Katy Sails of Sea Otter Rescue to paint an outdoor-mural, and hired by her own artist's rep Zelda McIntyre to paint an indoor-mural, Miranda packs her camera and painting supplies and heads south.
Her first kayaking adventure to visit sea otters in their native habitat is sheer delight, as she and her otter-rescuer-host ply the kelp forests and carefully observe the otters caring for their young. But unbeknownst to them, a human predator is sliding sleathily through those same waters.
Meanwhile a second adventure takes Miranda—along with crew and tourists—to the mystical island of Anacapa, where, under the watchful eye of a professional diver, she swims with the otters until a near disaster threatens the life of a precious otter pup!
Though the e-book stands alone, it also introduces Book 3 of the Milford-Haven Novels, the critically acclaimed, popular series, a multi-generational saga. Based on Purl's BBC Radio drama Milford-Haven U.S.A.
Don't miss the story before the story . . . the short story that happens right before Book Three, Why Hearts Keep Secrets.
"This is my favorite Milford Haven story because of the otters. They have always been special since I watched them often in the Pacific Ocean. That and the added energy of the story and attention to detail, make this a very enjoyable read"
– Katherine Burlake, author of the Amy Prowers Series Series
"Wonderful depiction of otter life on the West Coast. Ocean otters are different from their river otter cousins. Fierce and playful. Hunter and prey. Also a book about mothers a d their offspring. Mother's will protect and defend with ever fiber in their bodies and every spark in their souls."
– Carolyn G. Manuel
"This is the first time reading one of Mara Purl's Milford-Haven books. The book is wonderful and I will definitely read the rest of the books in the series. Miranda Jones is a very interesting character. Definitely not one dimensional. She is complex yet engaging and I want to find out more about her when I read the other books in the series. Mara gives wonderful descriptions of the Central Coast of California where I grew up. Seeing Otters was a regular occurrence for me and I appreciate the humanity and personality she gives to the Otters. The images of a mother otter grooming her pup is heartwarming. Great read by a great author."
– Mike Howard, author of The Art of Ronin Leadership Series
"Author Mara Purl brings the reader to the gorgeous and rugged Central Coast of California. The rich story, words, and phrases of the author's pen welcomes the reader to take some time out and enjoy what will unfold. When Otters Play captures the clownish and inquisitive play of the otters, especially the mother otter and her baby…all woven with a little romance, plus a dangerous boating excursion that reminds the reader why being a minimalist when it comes to carry-on's is an extreme advantage. Purl's short story series are a welcome treat. "
– Bev
"Mara Purl creates a rich palette in her newest Milford-Haven installment. Artist Miranda Jones heads into the ocean and we meet a raft of otters as well as a mix of interesting people against a backdrop of the lush California Central Coast. All is not well at the coast, and not everyone wants to protect the otters! I love the series not only for the magical setting, but also for the author's style in bringing delicious detail to the reader. Come to Milford-Haven for the ambiance, but stay for the drama!"
– Victoria Heckman, author of the Elizabeth Murphy Animal Communicator Series
"When Otters Play transports readers to the beautiful, enchanting, Southern California coastal town of Milford-Haven. While Miranda Jones is developing her reputation as a serious nature artist, and ascertaining her personal independence, a group of disparate characters converges, drawn by the beauty and nature of the area. Sea otters provide a backdrop for the human conflict and drama which unfolds. Find a cozy chair, pour a cup of tea, and enjoy traveling with author Mara Purl on a new adventure in the Milford-Haven series."
– Joyce B. Lohse, Award-winning author of Colorado Historical biographies
"Mara Purl's writing style is imaginatively eloquent. She manages to put words together in unique ways that grab my mind and make me see things I'd never thought of before. Her storytelling, simply put, is a joy. When Otters Play is a great read by an author who never disappoints, Mara Purl. Get it, sit down in your favorite reading chair, and enjoy."
– Roger Seiler, Author of Master of Alaska
"…Mara Purl a very talented writer has done it again with her new novel NOVELLA "When Otters Play" a wonderful, heart felt story that brings life and truth to both human families and animal families alike, INCLUDING The sacrifices that all mother's make for their off spring and their undeniable love. The setting takes place NEAR HER charming fictional town of Milford-Haven California. Small town life with believable events and charming characters. A lovely heart warming story. I am looking forward to Purl's next adventure as I follow the characters and the town of Milford-Haven."
– Toni House, Best Selling Author "Song of The Red Wolf"
"I thoroughly enjoyed reading When Otters Play. As ever, your characters are vivid and very real. And, my goodness, you certainly pack a tremendous amount of information into the story. I knew nothing whatsoever about otters before reading your book. Well done!!"
– Miranda Kenrick, author of Two Far East Too Long, Tokyo, Japan
""Mara Purl never fails to delight me as a reader. While I love her characters (especially Miranda), I am always fully enchanted with the way she makes the marvelous landscape of California's Central Coast come alive for me. Plus, I learn something new with each story I savor: this time all the fascinating details about sea otters and their complicated, often comical, and sometimes threatened lives. I gain greater appreciation for the natural world through the eyes of this observant and authentically connected author. Kudos and applause for this newest release related to Mara's Milford-Haven series."
– Laurie Jameson
---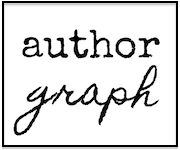 Order your SOFT cover Edition Today!
When Otters Play (unsigned copies)
---

Order Your E-Book Here!


When Otters Play for iBookstore
(Coming Soon)
---