The best-selling Novel Two of the Milford-Haven Saga
". . . a glamorous alternative to big city vibrancy . . . magnetic cast of characters . . . elevated storytelling instincts. . . ." – ForeWord Reviews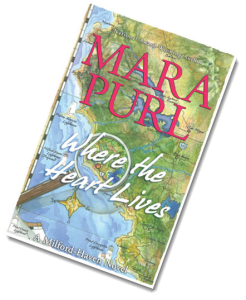 " . . . picturesque Milford-Haven . . . filled with dark secrets, hidden agendas, failed romances and budding love . . . Like visiting friends and catching up. . . ." – Kirkus Reviews
"The second Milford-Haven novel, chronicaling life in a small coastal town, Where the Heart Lives is the at-times-romantic, at-times mysterious sequel to What the Heart Knows. Award-winning writers Mara Purl deepens the intrigue amid Milford-Haven in the wake of a reporter's sudden disappearance and a deputy's search to find her. Gossip, crooked building schemes, eavesdropping, indiscretions—and more—intersect . . . in this captivating window into the little battles, victories, successes, and failings of ordinary people in a complicated world." – Midwest Reviews
Best-seller on Amazon –
#3 in Family Saga Fiction
#7 in Women's Fiction
#61 in all Kindle books
Best-seller on BN.com – #22 in Books
Best-seller on Kobo – top 100 in Books
Awards:
Winner, Fiction: West — USA Regional Excellence Book Award
Winner, Regional Fiction – Beverly Hills Book Award
Winner, Women's Fiction – International Book Award
Finalist, Fiction: Romance – USA Book News Best Book Award
Finalist, Fiction: Romance – Indie Excellence Award
Winner, Regional Lit — Southern California Book Award
Winner, Fiction – EVVY Award
Miranda Jones has run away from home.
The privileged daughter of wealthy parents, she's struck a blow for freedom by listening to her heart, a choice her sister, parents and artist's rep neither approve nor understand. Now that she's heard what her heart whispered, she finds herself where her heart led.
But as she settles in this new place on the physical map, how can she keep her spot on the professional map? How can she re-map the course of her emotional life? Will the heart prove a better navigator than the head?
California's Central Coast is growing exponentially.
Now, in the mid-1990s, tourism is up, but so are environmental regulations. Housing is on the rise, but so are water restrictions. Gambling is restricted, but the Chumash tribe lobbies for gaming. The stock market is booming, the upwardly mobile are pouring out of Los Angeles in search of a fresh start, or a weekend getaway. In these affluent, pre-911 days, it's a time of infinite possibilities.
Milford-Haven is a town full of characters.
Escapees from San Francisco and Los Angeles, New York and Arkansas, Montreal and South Africa, have come here with their own hopes and expectations, agendas and shadowed pasts. The stakes are high: create a new life from scratch. The opportunities are dazzling: own a piece of the California dream. It's a town of buried and a dangerous mystery, quaint shops and breathtaking vistas, peaceful solitude and spontaneous conversations. Wherever they've come from, people are drawn here by their hearts—they know there's something they've always wanted to find. And if not here . . . where? Come discover for yourself . . . Where the Heart Lives.
"What I love about this series is how Purl urges me forward with her rich descriptions of locale, her fascinating characters,and a multilayered story of love, murder, jealousy and deceit. Can it get any better than that? In the case of this novel, the answer is yes. Because in addition to an edge-of-your-seat tale, we're treated to a novel where the writing is surperb. Think: excellent soap opera written as literary fiction. You'll find yourself stopping, going back, and reading yet again one of many lovely passages."
– Victoria Zackheim, author of Exit Laughing and The Other Woman
"Slow down and enjoy! Like life itself, this story takes its time to unfold. Those readers who express disappointment at the lack of a conclusion in the Milford-Haven novels are missing the point – through the ever-developing story lines in these books, we're treated to real depth in the characters, truly rich descriptions of the surrounding environment and a level of emotional involvement that rivals our own very real lives. This 2nd book in the series is SO much more than the typical romance novel which constitutes what many people consider "women's fiction" – it's a joy to savor! I have no doubt that by the end, all questions will be answered – in the meanwhile, just as life is a journey and not a destination, I'm enjoying the pace of THIS journey, which allows me to notice all the details and insights the author so carefully reveals, all in due time!"
– Marilyn Harris, Award-winning Musician & Song-Writer
---
Where the Heart Lives (unsigned copies)
---
For signed, personalized, premium and jewelry packages, visit
http://havenbooks.net/order
---
E-Book Editions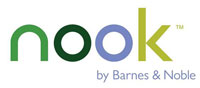 ---
Storylines and Elements to Enjoy in this book:
Reviews
"In Where the Heart Lives, Mara Purl strategically presents a glamorous alternative to big city vibrancy. In the second installment of her already popular Milford-Haven series, the California Central Coast is once again the locale for her magnetic cast of characters. Purl's success is based on her ability to appeal to readers on a more elevated level than traditional romance fiction generally prescribes. Though she never loses the common touch in her storytelling instincts, in every potential stereotype emerges a well-developed character with a standout personality."
– ForeWord Reviews
"[In] the second volume of this ongoing saga . . . Purl (What the Heart Knows, 2011) returns to picturesque Milford-Haven. The town is filled with back stories—dark secrets, hidden agendas, failed romances and budding love, not to mention the unsolved mystery from Book 1. Skillfully interspersing the moment-to-moment thoughts of her characters with their actions and dialogue, Purl effortlessly moves from one personal story to another. Like visiting friends and catching up. . . ."
– Kirkus Review