A best-selling Novella in the Milford-Haven Saga
Miranda's Wildlife Painting Adventure #2

"[When Whales Watch] is a well written, fine short story. I am much impressed with your whale research. It is accurate and lends great veracity to the story. I have nothing but compliments for you and great respect for the time and discipline required to produce . . .
a series. Well done!!"
–Stan Waterman, five-time Emmy winning producer and underwater cinematographer
"When Whales Watch is the story of unforgettable characters on an exhilarating race towards a life-changing event. I was on the edge of my seat."
–Ophelia London, author of Playing at Love and Abby Road
"The narrative in this novella is so real, the reader feels as though we are conversing with the protective, soon to be a daddy, sperm whale. The humans in this story were almost secondary compared to how engrossed I was with this family of whales. Mara Purl has a unique talent for describing a setting, the people, and everything it takes to set up a scene and follow it through. I can get lost in her writing – feeling as though I am participating in the story itself. Another great piece of work, Mara, and I look forward to becoming involved in the next of this series.
–Linda Thompson, Host of TheAuthorsShow.com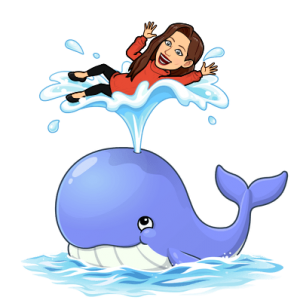 Best-seller on Amazon
#1 Sea Stories
#1 Sea Adventures Fiction
#1 Action & Adventure Short Stories
#1 Women's Adventure Stories
#1 Women's Short Stories
#1 Single Author Short Stories
Awards:
Winner, Silver – Global E-Book Award
Southern California Book Award – Gold for Regional Literature
Can whales watch the humans who watch them? Miranda Jones is convinced they can and do. She's looking forward to her day of whale-watching off California's Central Coast. In preparation for a painting commission, she'll be photographing the migrating gray whales. Yet even while the boat plies the coastal waters, she senses a presence below the waves, one that speaks to her heart.
Miranda loves her new hometown Milford-Haven, set within the undiscovered beauty of California's Central Coast. And she's always wanted to explore the lovely mariners' town Morro Bay, just a few miles south, where she enjoys meeting Captain Wallace, owner of the boat excursion company To-Morro-Today.
The day-trip starts out peacefully enough. But the tables are turned when a whale of a different species turns out to be watching her. A rogue boat out of control . . . a rogue whale out of his normal location . . . what happens next will blow you right out of the water!
"I am only a few chapters into your work, but felt impelled to report how enjoyable AND informative is the read. I knew very little about the whale species. Already, you have increased my knowledge of this fascinating mammal at least ten-fold. Your personification of the mother whale is brilliant writing – in my humble opinion. I can read in your story the love and fascination you have for these great fellow creatures. No doubt, I will fully share that feeling by the novel's end. On the human side you get how guys think and talk. Glad to have the book handy on my iPad." — David S. Sands, Los Angeles, California
Though the e-book stands alone, it also introduces Book 2 of the Milford-Haven Novels, the critically acclaimed, popular series, a multi-generational saga. Based on Purl's BBC Radio drama Milford-Haven U.S.A.
Don't miss the story before the story . . . the short story that happens right before Book Two, Where the Heart Lives.
"I listened to the audiobook of When Whales Watch, and really enjoyed it. (With audio) you write the words but I get to paint the picture. It sure helps when you write the way you do. I think you have captured the Central Coast in all its magnificence. Keep up the good work."
– Geoff Thielst, Director, Marine Diving Technologies, Santa Barbara City College
President, Association of Commercial Diving Educators
---
| | | |
| --- | --- | --- |
| Order Your E-Book Here! | | Order Your Audio CD Here! |
---
Click the play button to listen to Mara Purl – "Save the Whales"
Mara's Research whale watching in Southern California, featured in prequel short story "When Whales Watch"
Mara Purl – AZTV Interview discussing her short story "When Whales Watch"
Mara Purl – "When Whales Watch" and the fog bank phenomena