Be a part of our events by viewing the pictures below!
FEBRUARY 2013 EVENTS
Women's Voices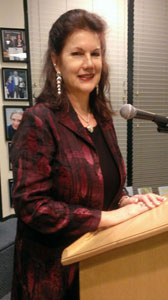 February 7, 2013
Books Inc.
San Francisco, California
Mara Purl & Victoria Zackheim co-founded "Women's Voices," a fabulous series of in-bookstore-readings by well-known women writers sharing some of their most personal essays. Here they were joined by authors Zoe Fitzgerald Carter, Sylvie Simmons & Barbara Graham.
February 10, 2013
Book Passage
Corte Madera, California
♡♡♡♡♡♡♡♡♡♡♡♡♡♡♡