Your heart is leading. Are you following?
Welcome to Milford-Haven!
. . .  a fictional town with a real message for readers.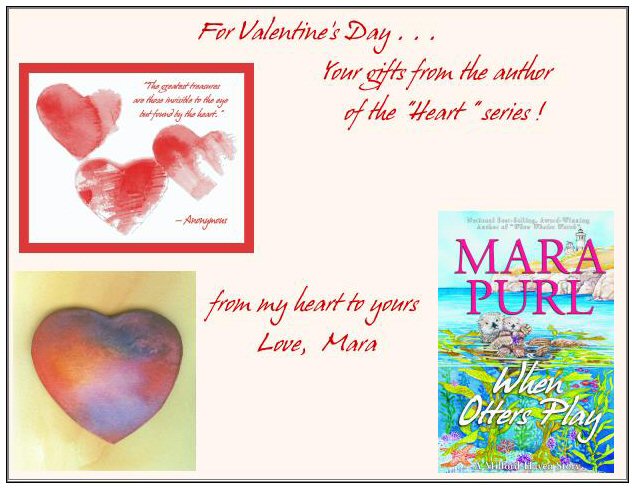 What, in your heart of hearts, have you always wanted to do?
Are you doing it? If not, why not? If not now, when?
Escape to the spectacular scenery of California's Central Coast for an ocean adventure you've always imagined on the sparkling Pacific from Santa Barbara to the Channel Islands. Come back to your real life refreshed, inspired and ready to listen to your heart.
Take a journey guided by your heart through
Ilmenau When Otters Play – the third short story in the best-selling series – get the eBook for the special price of 99 cents.
and beautiful printable heart quote tiles.
Enter your name and email to access these Special Gifts.