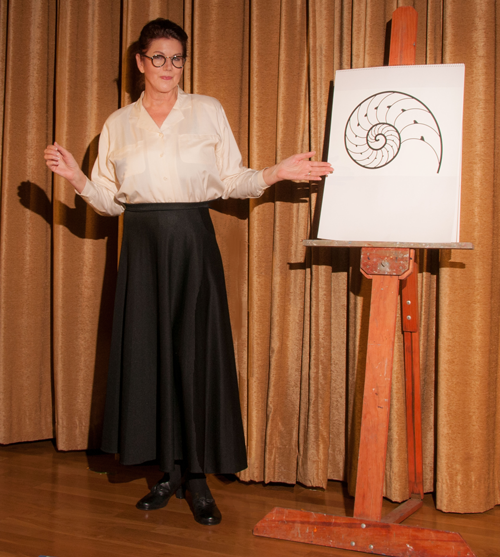 Mara plays the iconic Julia Morgan, the first woman to be licensed as an architect in California, and the designer & builder of 700 buildings, including her most famous, the Hearst Castle at San Simeon, commissioned by William Randolph Hearst. The central philosophy of her architecture is the Golden Ratio, which she often explained as exemplified by the chambered nautilus. The play opens with her explaining this concept to her San Francisco staff . . . and to the audience.
Becoming Julia Morgan
a play by Belinda Taylor
Connect with us on our Becoming Julia Morgan Facebook Page!
Purchase tickets, see more photos, make comments, and more.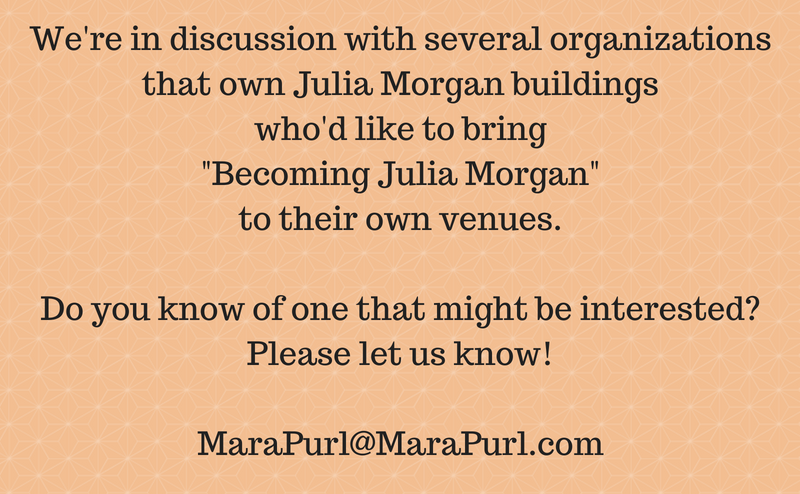 Slide Show of our production at
The Monday Club in San Luis Obispo
[ngg_images gallery_ids="6″ display_type="photocrati-nextgen_basic_thumbnails"]