When:
May 3, 2021 @ 4:30 pm – 5:30 pm
2021-05-03T16:30:00-07:00
2021-05-03T17:30:00-07:00
May 3rd @ 4:30 pm – 5:30 pm
Mara Purl & Rebecca Forster discuss
"Writing the Paranormal"
A Wordeee University Event
National Paranormal Day
Host – Patrice Samara, Wordeee COO
Guests – Best-selling authors Mara Purl & Rebecca Forster
Presented on Zoom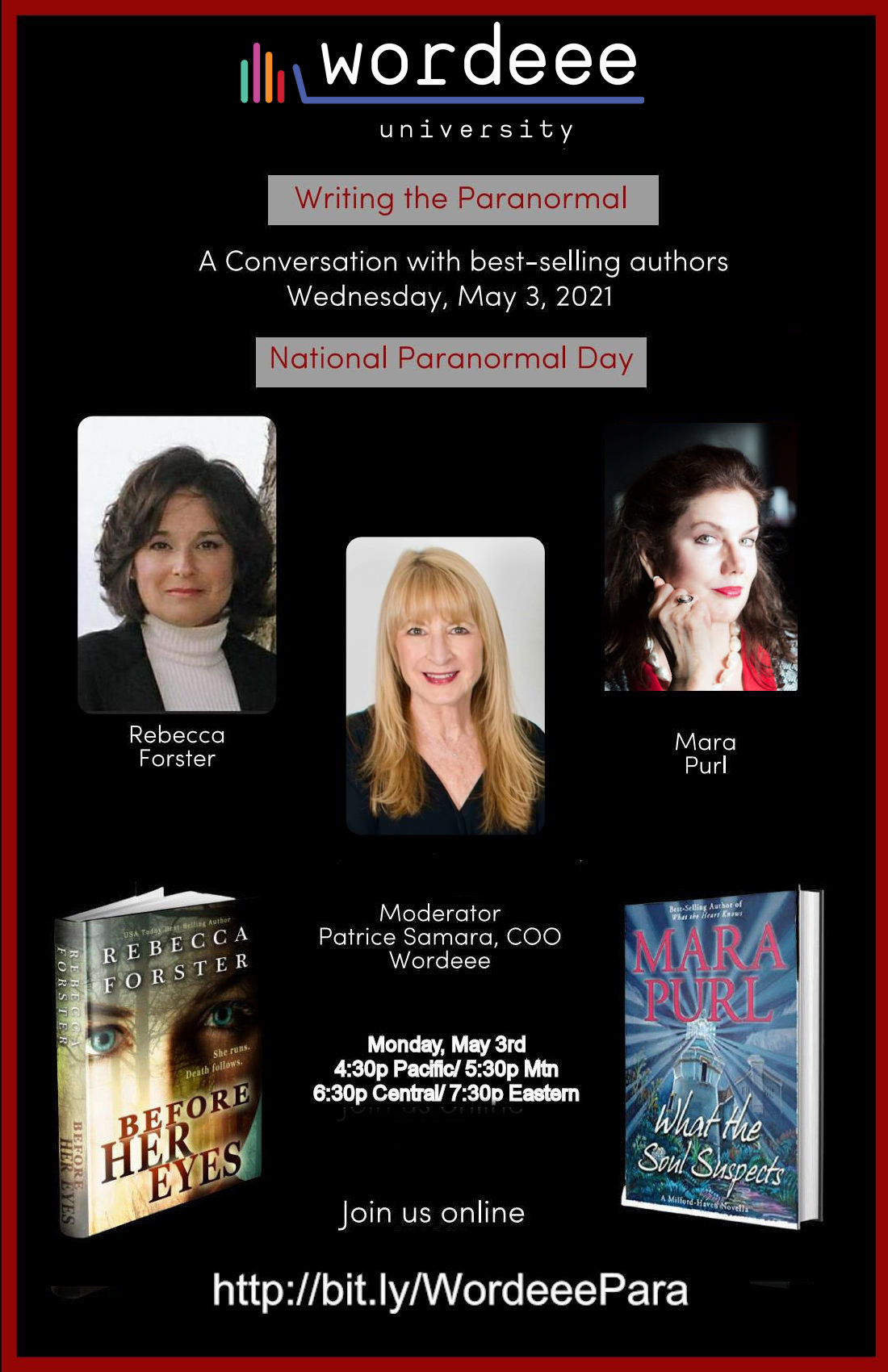 Join best-selling authors Mara Purl and Rebecca Forster as they discuss their first Paranormal Novels. Their author journeys in writing these books is both personal and professional, with unusual experiences, discoveries, and synchronicities. Enjoy the conversation as they discuss their technical challenges, as well as their spiritual breakthroughs, and listen to the Q&A following the presentation!