Thanks for joining me on the Mother's-Day-to-Father's-Day Thunderclap Campaign, "You Otter Follow Your Heart" which runs for four more days! To thank you for joining, you'll receive a FREE Advance Copy of my brand new story When Otters Play. In honor of Father's Day this month, this post shares moments about my late father.
"Husband your resources," my dad said. I was standing on a commercial pier in San Pedro speaking on the one and only pay phone. "And have a large time!" How concerned he sounded, and how determined to support this crazy trip of mine that would start within the hour. I was about to embark on a Greenpeace Voyage to save whales as one of twenty-six crew members. We'd be traveling 6,000 miles in the North Pacific with more bravado than experience, our hearts aflame to do right by the cetaceans that were still being slaughtered by huge fleets of commercial whalers from Russia. I loved my dad's advice. I did work carefully with the rest of the crew to "husband" the resources—like fresh water—that would have to last six weeks. And I did have a "large" time on that world-class adventure.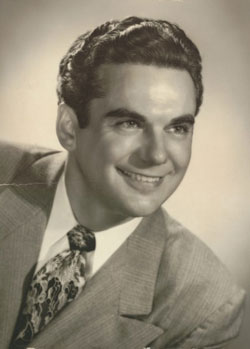 I got home safely—we all did. But looking back, I can hardly imagine being as supportive, brave and level-headed about a child of mine going so far beyond the boundaries of communication and safety. Then again, as a member of the Greatest Generation, my father had made it through the Great Depression in childhood, life-interrupted by WWII, served as a member of General MacArthur's staff in Japan following the war, navigated his way through a stunning international business career, and still managed to direct or star in 200 plays as a graduate of Yale Drama School.
But I wonder whether any of these world-stage challenges were as demanding as the one that occurred on his own personal stage: fatherhood. Dad's roots were in the theatre. His father, Billy Purl, was a well-known Vaudevillian; his mother, Beatrice Seville, an established actress and founding member of Actor's Equity who spent years on the road. Traveling by train, she tread the boards in city after city, her young son sleeping in the upper tray of her travel trunk, imparting to my dad a life-long love of trains, and of theatre. He married my mother when she was not yet of legal age, with the blessings of her family. They had a number of years as a couple, and by the time he and my mother returned from Japan, they each had pages of regional theatrical credits themselves, and were ready to get serious about their careers. Mom, a talent and a beauty, landed a major film role. Dad, move-star-handsome, was about to take the industry by storm, drama-degree in hand. In their head shots—now framed and adorning my family-photo wall—they resembled Vivien Leigh and Tyrone Power. On the way to stardom, something happened: children.
From what I can tell, they leapt into this next chapter of life with feverish joy, upending all their plans in favor of creating the thing my dad later treasured above all things: The Four Purls. That's how he referred to us, his eyes beginning to pool, whenever we found ourselves together. Often, our gatherings were backstage when one of us was performing, as my sister and I followed in the family footsteps. Sometimes our gatherings involved dinner and dancing. Of course, he never got to sit down. The father of two daughters always had one of three dance partners clamoring for her turn. But before we could enjoy those wonderful moments of mutual support and celebration, there were the childhood years for the two little girls who interrupted our parents' lives, yet again.
Pere—that's what I called him—taught me how to ride my bike, a hilarious series of near-disasters as I wobbled my way down the lane, Pere running alongside alternating between grabbing for my handlebar to keep me from falling away, and leaping out of the way to prevent my crashing into him. The overview I recall is thanks to this being preserved on Super-8 film, as were many of our childhood chapters. What I actually remember about those first bicycle forays was that my father was there for me, cheering me on, keeping me safe while at the same time gently pushing me forward into my independence. A few years later, my sister and I would spend our first hour after school exploring our Tokyo neighborhood on our bikes. And still later, I would tackle fifty-mile bike trails in California and Colorado. So the bike-skill became a physical practicality. But as a metaphor, it became so much more.
The key to riding a bike is, of course, balance. And at this, my father excelled. He balanced career and family; he balanced his business career with his passion for theatre, perhaps performing as much as he would have, had he stayed a theatre pro. He balanced his own political and societal philosophies with those of his community, never losing a friendship in ninety-nine years of a full life. He balanced his personal goals with those of his wife in a marriage lasting over seventy years. And he balanced who he was as a man-of-the-world with who he was in his favorite role of all: Pere.
We tested him, as all children test their fathers. There were times we had to agree to disagree. We had a parting of the ways politically, yet we always maintained our mutual respect, as our views were each thoughtfully considered. When I left my journalism career to return to acting and writing dramas and novels, he thought I was making a serious mistake and was in danger of ruining my life. We had a couple of years when I felt bereft of his approval. Yet pushing away from him strengthened me, and as my work began to click, I earned his respect at a new level. We admired one another's acting work: he directed me in a favorite play, and he performed in my BBC radio drama, both stellar experiences. And then, one day he said, "You know, your writing is damn fine." Not even the thirty book awards I've since earned could ever mean as much as those simple words.
"The longer you live, the better my life will be," I said to him one day. He took me at my word and made it through to 100, minus a few days. His last year was surely his most difficult. It'd never occurred to him that his wife's would precede his own passing, so it was the one thing he'd never planned for. He made a valiant effort to hold on, but began to lose his moorings. We cared for him at home, taking turns through an exhausting schedule, but we wouldn't have had it any other way. To fulfill some speaking commitments, I had to be out of town for a couple of weeks. Cancelled flights led to a slight change of plans that meant I'd be home for a few hours. His house was only a few minutes from mine, but I'd risk being late to the airport if I stopped to see him. Still, I wanted to. Would I scare him by showing up unexpectedly? Disappoint him when I had to leave again just minutes later? Risking all that, I let myself in through the back door and found him slowly making his way across the kitchen.
"Hi, Pere!" I said. He turned around, beaming. He was surprised, was in fact tracking my schedule with perfect clarity. And he was delighted, even when I said we had only twenty minutes. I made us coffee and we sat in the kitchen, sharing our news. Of all the hundreds of precious moments together, this became one of our favorites.
He was always a tower of strength to his girls. We looked up to him, counted on him, expected—no, demanded—he be everything a father could possibly be. And he lived up to all that. During his final years, he became vulnerable in a way he never could have earlier in life. It was one of his final gifts to us—revealing his fears, accepting our help. He let us see that love really is reciprocal. I skinned my knee badly when I was five, and he carried me, screaming, to the sink where he washed and bandaged the wound, soothed my pain, made me feel brave. I helped him walk when he was ninety-nine, reassured him his journey made sense, made a difference, and had value greater than the gold of kings. When it came to the real paternity test, he passed with flying colors.
To read more, get special deals, subscribe to my newsletter, find out where I'll be speaking or performing, and find out all the lastest on the Milford-Haven Novels & Stories saga, join me at MaraPurl.com.