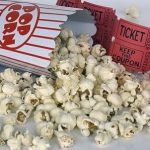 A Guest Post by Mara Purl
Every author wants their novels to be made into a film or a television series. Right?
So let's take a look at how these two worlds of "series"—both the readable and the viewable kind—connect, overlap, or compete. Some people discover a great series first on TV, then want to dig deeper by reading the original books. Some don't want to see the adaptation on a screen until they've delved into the books, sometimes referred to by producers as "source material."
Here we'll take a look at works by Diana Gabaldon (the Outlander series), and Craig Johnson (the Longmire series).
Enjoy reading this post at the Anne R. Allen and Ruth Harris Writing About Writing Blog.